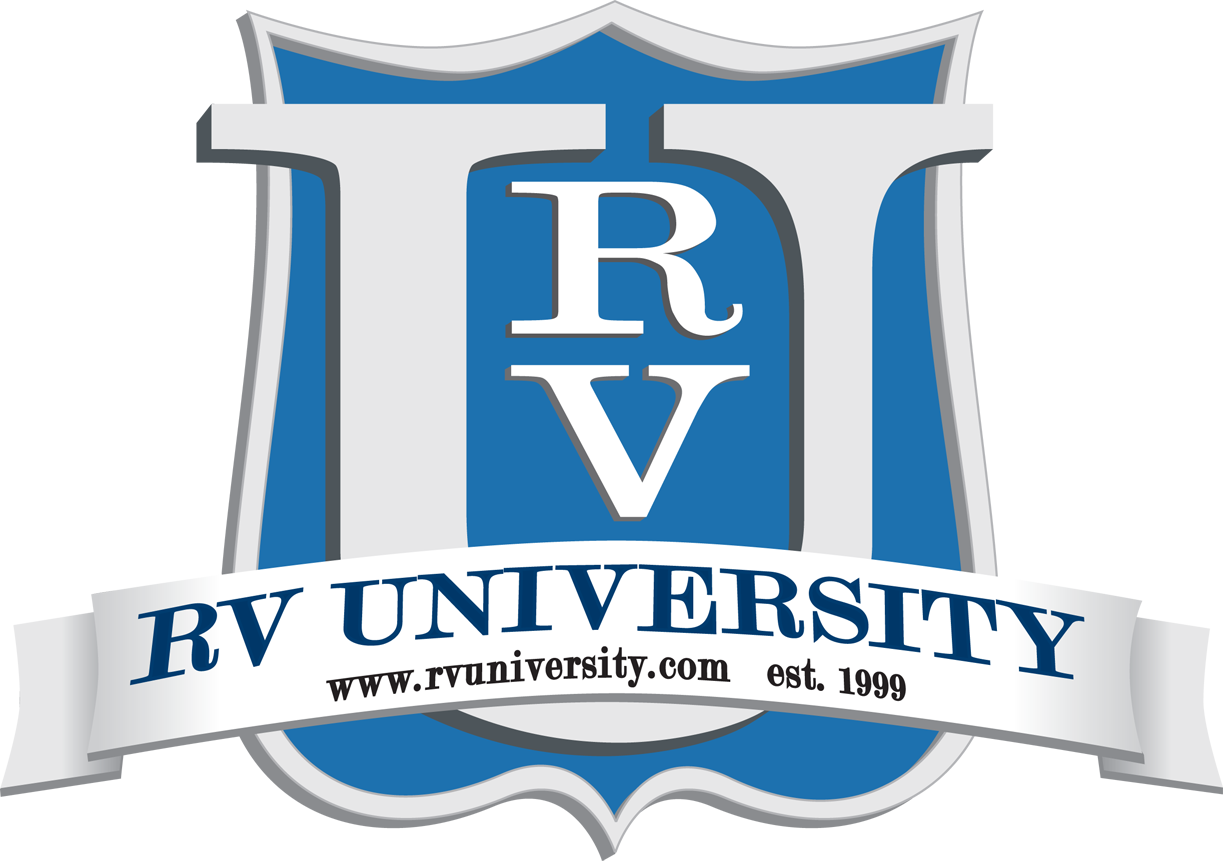 Presented by RV Education 101
At RV Education 101 https://rveducation101.com/, we like to show you helpful RV tips and tricks to make your RV journey the best it can be. As an RV newbie that might sound daunting. Don't worry, we were all there at one time or another! We have provided some helpful video tips below:
Selecting the Right Type of RV:
Used RV Buying Checks:
RV Extension Cords – everything you need to know:
For years I discussed the importance of checking and adjusting the inflation pressure in your RV tires. This needs to be done when an RV is taken out of storage, before leaving on an RV trip, and while you are traveling. One problem is, finding a portable air compressor capable of inflating some RV tires like ours, and another problem is where to store a compressor in the RV because of its size. In this RV video I am going to discuss, demonstrate and test the VIAR 450P-RVS portable air compressor designed specifically for RVs.
Happy Camping,
Mark Polk

RV Education 101
http://rveducation101.com/
RV Care & Preventive Maintenance RV DIY® Online Video Training
https://rvonlinetraining.com/p/rv-101-rv-care-preventive-maintenance-online-video-training

RV Care & Maintenance E-Book Training Course
https://rvonlinetraining.com/p/rv-care-maintenance-e-book-course

RV 101® Travel Trailer Ultimate Video & E-book Bundle
https://rvonlinetraining.com/p/travel-trailer-ultimate-e-book-and-video-bundle
RV 101® 5th Wheel Ultimate Video & E-book Bundle
https://rvonlinetraining.com/p/rv-101-5th-wheel-ultimate-video-e-book-bundle
RV 101® Motorhome Ultimate Video & E-book Bundle
https://rvonlinetraining.com/p/rv-101-motorhome-ultimate-video-e-book-bundle
Travel Trailer & 5th Wheel Trailer RV Orientation Video Training Course
https://rvonlinetraining.com/p/rv-101-rv-orientation-for-travel-trailer-s-5th-wheel-trailers
Tow Your Travel Trailer Like a Pro Video Training Course
https://rvonlinetraining.com/p/rv-101-trailer-towing-basics
Tow Your 5th Wheel Like a Pro Complete Online Video Training Course
https://rvonlinetraining.com/p/tow-your-5th-wheel-like-a-pro
Motorhome RV Orientation Video Training Course
https://rvonlinetraining.com/p/motorhome-rv-orientation-video-training-course
Drive Your Motorhome Like A Pro Complete Online Video Training Course
https://rvonlinetraining.com/p/drive-your-motorhome-like-a-pro
RV Essential Items Video Training Course
https://rvonlinetraining.com/p/rv-essential-items
Winterizing and Storing Your RV Video Training Course
https://rvonlinetraining.com/p/winterizing-and-storing-your-rv-video
Travel Trailer 4 Video Bargain Set Plus Free RV Checklist ebook
https://rvonlinetraining.com/p/travel-trailer-video-bundle
5th Wheel 4 Video Bargain Set Plus Free RV Checklist ebook
https://rvonlinetraining.com/p/5th-wheel-video-bundle
Motorhome 4 Video Bargain Set Plus Free RV Checklist ebook
https://rvonlinetraining.com/p/motorhome-video-bundle
———————–
A Collection of RV Education 101 E-Books – 9 RV E-BOOK BUNDLE SET
https://rvonlinetraining.com/p/a-collection-of-rv-education-101-e-books-9-rv-e-book-bundle-set
An Introduction to RVs E-book Training Course
https://rvonlinetraining.com/p/an-introduction-to-rvs
Insider's Guide to Buying an RV E-Book Training Course
https://rvonlinetraining.com/p/insider-s-guide-to-buying-an-rv-downloadable-pdf-e-book
Owning & Operating an RV E-Book Training Course
https://rvonlinetraining.com/p/owning-operating-an-rv
The Original Checklists for RVers E-Book Training Course
https://rvonlinetraining.com/p/the-original-checklist-s-for-rvers
RV Campground Basics E-Book Training Course
https://rvonlinetraining.com/p/rv-campground-basics-e-book-course
RV Safety Features, Tips & Tricks E-book Training Course
https://rvonlinetraining.com/p/rv-safety-features-tips-tricks
Winterizing & Storing Your RV E-Book Training Course
https://rvonlinetraining.com/p/winterizing-storing-your-rv-e-book
RV Battery Care & Maintenance E-Book Training Course
https://rvonlinetraining.com/p/rv-battery-care-maintenance
Trailer Towing Basics E-Book Training Course
https://rvonlinetraining.com/p/trailer-towing-basics-e-book